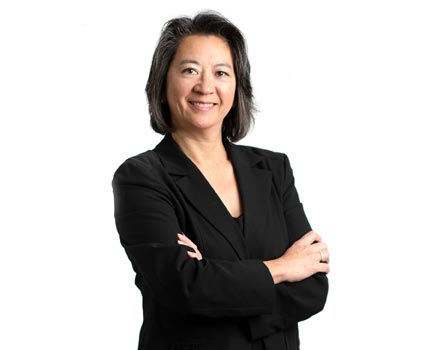 Areas of Practice
Memberships
Education
Achievements
News
Law Society of Alberta
Canadian Bar Association
University of Alberta, LL.B. 1989
University of Alberta B.Sc. (First Class Honours) 1986
DCLLP advised Monarch Supply Ltd. in a sale (approximately $33 million) of an oilfield supply company to Apex Distribution, a division of Russel Minerals Inc.

The DCLLP Team included Mae Chow, Robert C. Dunseith, QC and Heather Gallant.



On October 15, partner Mae Chow was serving up hope at the Drayton Valley Boston Pizza in support of Catholic Social Services Annual Sign of Hope Campaign. Catholic Social Services is a multi-function social service agency that serves people of all faiths and cultures throughout central Alberta offering programs to over 60,000 people each year.




Mae Chow and Zeher Chadi recently presented a seminar on Estate Administration at the Drayton Valley Community Learning Centre. The seminar's goal was to provide information on the duties and obligations of Executors and to address concerns around being appointed as one. This is one of several educational seminars that Duncan Craig LLP's Drayton Valley office presents annually.

For more information on the Drayton Valley Community Learning Centre please click on the link below:
p.
780.514.2500
f.
780.542.3392
mchow@dcllp.com
Mae Chow is a partner in our Business Solutions, Real Estate, and Estate Solutions practice groups. In her business practice she focuses on small and mid-sized corporations; dealing with all matters including the sale of a business, reorganization of ownership, and financing. Mae's real estate practice focuses on residential purchase, sale and financing and commercial acquisitions, leasing, and financing. In her estate practice she provides families with advice and direction in the preparation
Back to Our People



Edith Swap

Assistant to Mae L. Chow
p.
780.514.2519
f.
780.542.3392
eswap@dcllp.com