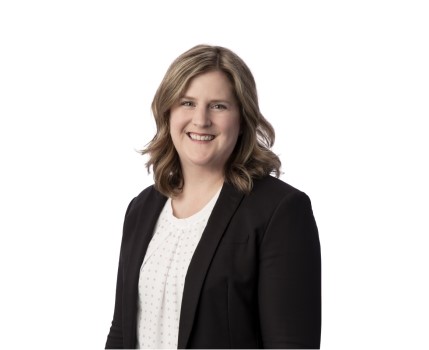 University of Alberta, J.D. (with Distinction), 2017
Chartered Accountant, 2013
University of Alberta, B.Comm (with Distinction), 2010
Kayla Thompson

Student-at-Law
p.
780.409.4426
f.
780.428.9683
kthompson@dcllp.com
Kayla Thompson received her Bachelor of Commerce (with Distinction) in 2010 from the University of Alberta and her Chartered Accountant designation in 2013 after articling with a large international professional services firm where she focused on providing audit and assurance services to entities of all kinds. She also worked for a publicly listed oil and gas company, where she led the external financial reporting function.

She received her Juris Doctor (with Distinction) from the University
Back to Our People



Melissa Mline

Assistant to Kayla Thompson
p.
780.441-4325
f.
780.428.9683
mmilne@dcllp.com